Tomato Bisque for the Brain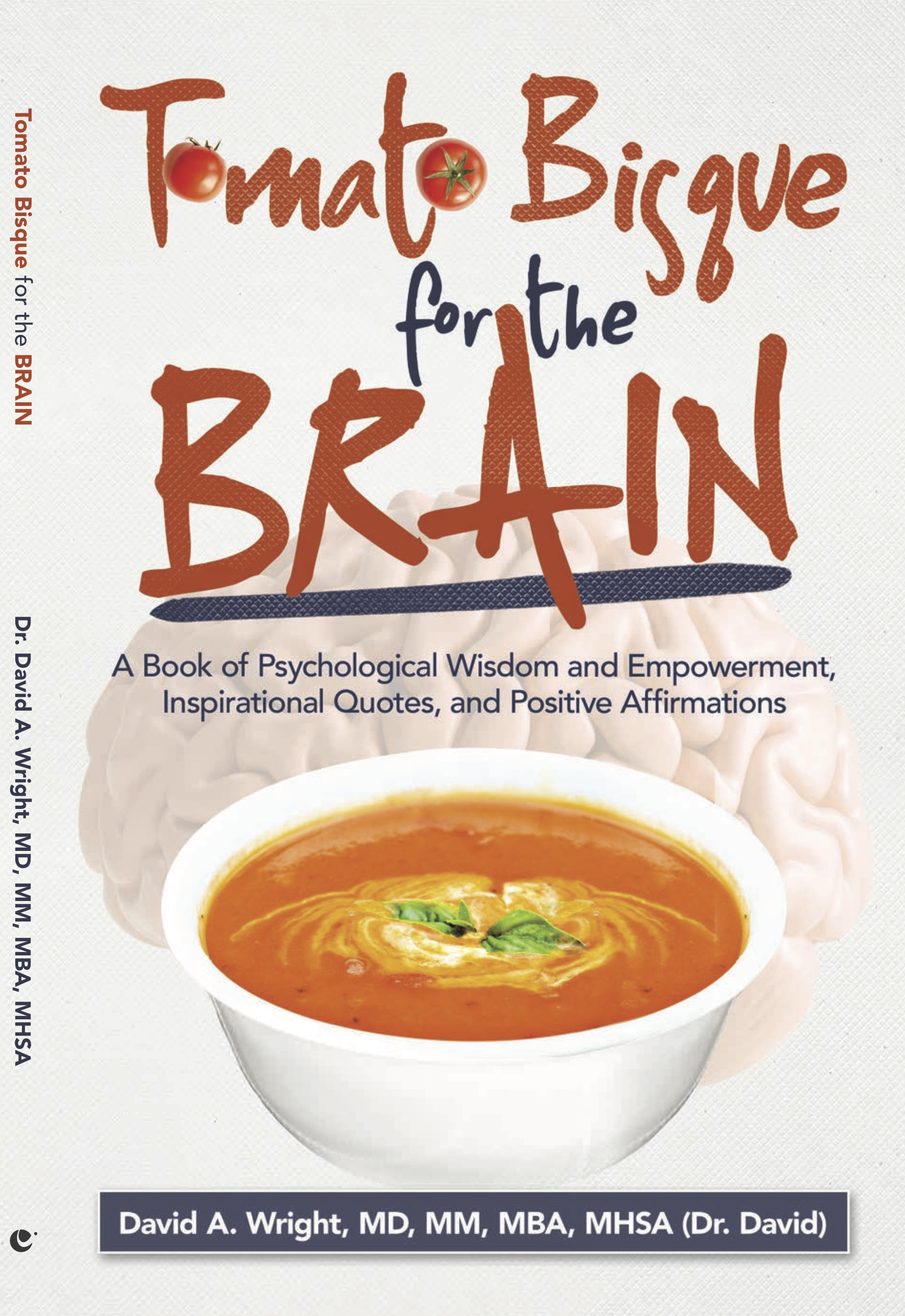 Tomato Bisque for the Brain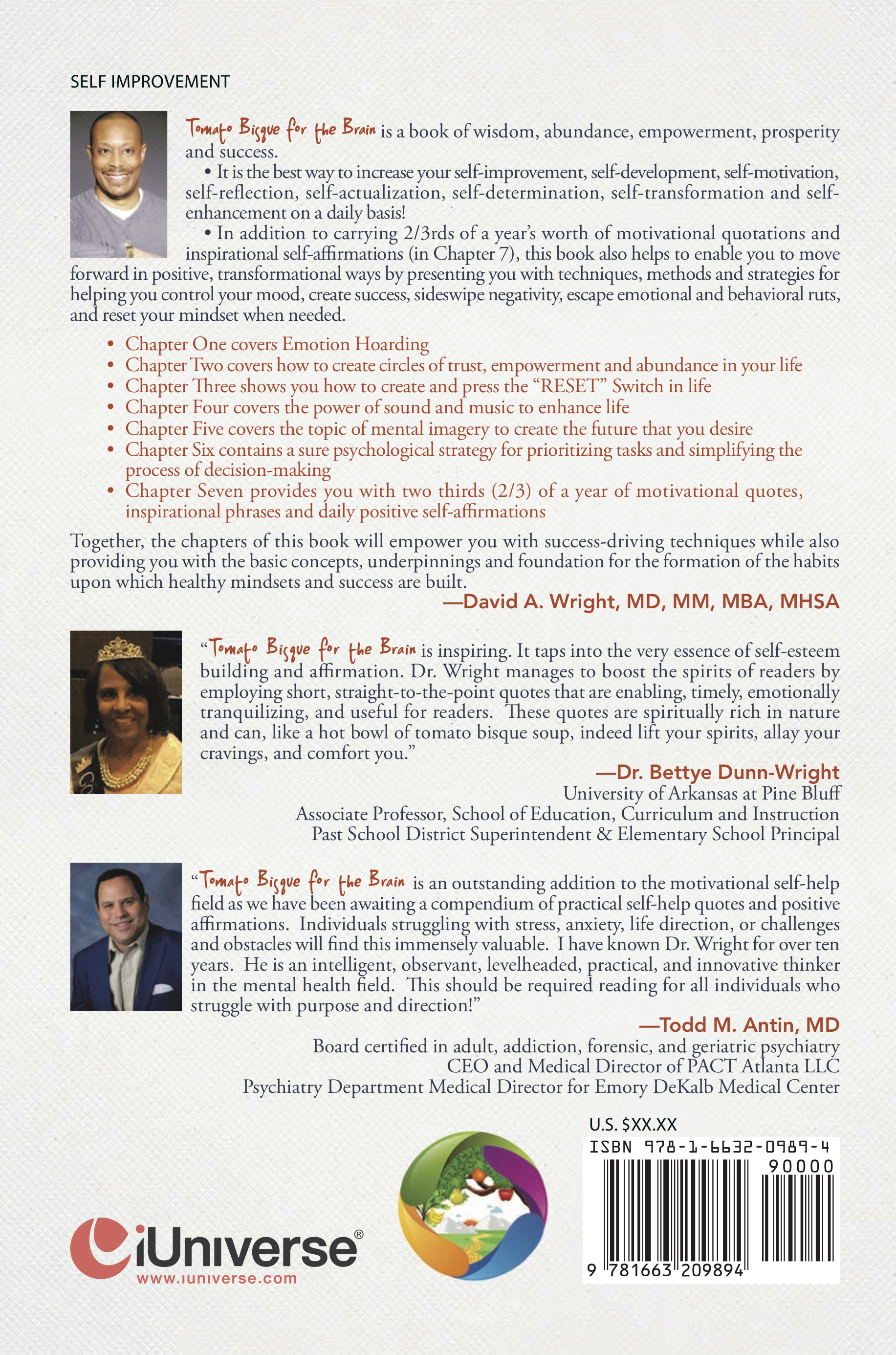 Tomato Bisque for the Brain is a book of wisdom, abundance, empowerment, prosperity and success.
It is the best way to increase your self-improvement, self-development, self-motivation, self-reflection, self-actualization, self-determination, self-transformation and self-enhancement on a daily basis!
In addition to carrying 2/3rds of a year's worth of motivational quotations and inspiration self-affirmations (in Chapter 7), this book also helps to enable you to move forward in positive, transformational ways by presenting you with techniques, methods and strategies for helping you control your mood, create success, sideswipe negativity, escape emotional and behavioral ruts, and reset your mindset when needed
Chapter One covers Emotion Hoarding.
Chapter Two covers how to create circles of trust, empowerment and abundance in your life.
Chapter Three shows you how to create and press the "RESET" Switch in life.
Chapter Four covers the power of sound and music to enhance life.
Chapter Five covers the topic of mental imagery to create the future that you desire.
Chapter Six contains a sure psychological strategy for prioritizing tasks and simplifying the process of decision-making, and finally.
Chapter Seven provides you with two thirds (2/3) of a year of motivational quotes, inspirational phrases and daily positive self-affirmations.
Together, the chapters of this book will empower you with success-driving techniques while also providing you the basic concepts, underpinnings and foundation for the formation of the habits upon which healthy mindsets are built.
Dr. Wright's current and upcoming books include
---
---
---
(3) The Nutrient Diet (a Diet, Nutrition, Health, Wellness, and Lifestyle Management Book based on Cognitive Behavioral Approaches and the Psychology of Habit Formation)
---
(4) The Universal Secrets (a Self-Improvement & Self-Empowerment Book)
---
If you're interested in ordering one or more copies of Tomato Bisque for the Brain, then you can order it on Amazon, Barnes and Noble or iUniverse here: